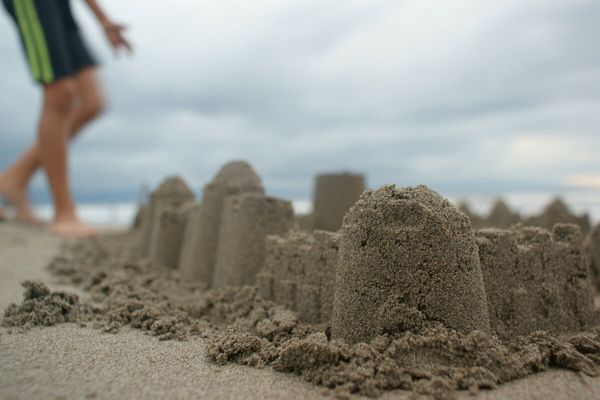 Hardisty Lake Park Campground
4807 49 St Hardisty, AB T0B 1V0
Campground Description:
Hardisty Lake Park & Campground is a shimmering playground located within the Town limits.
Here you can relax on a sandy beach, swim in the clear water or go for a walk around the lake.
There is a playground for the kids with lots of room to run.
An integral part of the park complex is a beautiful public golf course, baseball diamonds, and the rodeo grounds adjacent to the Park.
Read more: https://www.hardisty.ca/residents/recreation/hardisty-lake-park Copyright © Town of Hardisty
Amenities
Mens Restroom
Womens Restroom
Restroom
Showers
Playground
Beach
Campfire
Picnic Area
Campground Information
| | |
| --- | --- |
| Seasonal Sites | 15 |
| Camping Rates | Site Rates (not including GST): No Power: $25* Power Only: $30* Power, Water & Sewer: $35* Tenting: $25* *Rates subject to change. Please call to confirm. |
| Electric | Yes |
| Max Length (of RV) | 45 ft |
About the Owner
Contact the property
Policies
Check-out is 1:00 p.m. Check-in start at 2:00 p.m.
Quiet Time is from 11:00 p.m. to 7 a.m. Excessive noise is not permitted. Town Bylaw #
Permit holder is responsible for all actions of visitors and camping party members in the campsite
All vehicles and trailers, must be within site boundary or parked in public parking
Showerhouse hours are posted - 2021 Currently Closed due to Covid restrictions - subject to change based on AHS regulations
Beach Washroom hours are posted
Pets must be kept on a leash at all times. Pets are prohibited to enter or remain in any swimming area. Town Bylaw #917
No "All Terrain" vehicles are allowed in the Park. Town Bylaw #973
No litter is permitted. Town Bylaw #973
No Fireworks are permitted!
Picnic area available for those not renting a campsite
Wood is for registered campers only.
No swimming after dark
Wastewater must be disposed of where receptacles or sewer drains are provided. Pouring wastewater on the open ground is prohibited
Visitors should park in designated Public Parking areas and leave the campground by 11 p.m.
The Main gates are automatically closed at 11 p.m. and open at 6 a.m.
The Back gates are manually closed at 9 p.m. and open at 9 a.m.
Boating is permitted from the Boat Launch across the Lake.
Obey all signs as posted!
Cancellation Policy
Cancellations made more than 7 days prior to Check-in Date, all camping fees (less cancellation and reservation fee) are refunded.
Cancellations made within 7 days to 1 day prior to Check-in Date, one night's camping fee forfeited, the remaining (less cancellation and reservation fee) refunded.
Cancellations made the day of arrival, 2 night's camping fee forfeited, remaining (less cancellation and reservation fees) refunded.
Privacy Policy
I give permission to Hardisty Lake Park to collect my personal data, being my name and contact information, as it relates to my reservation for camping at Hardisty Lake Park.
Further I recognize that my data will be stored on Hardisty Lake Park Campground Reservations within the Province of Alberta and will not be used for any purpose, other than that being used for reservation of a camping spot.